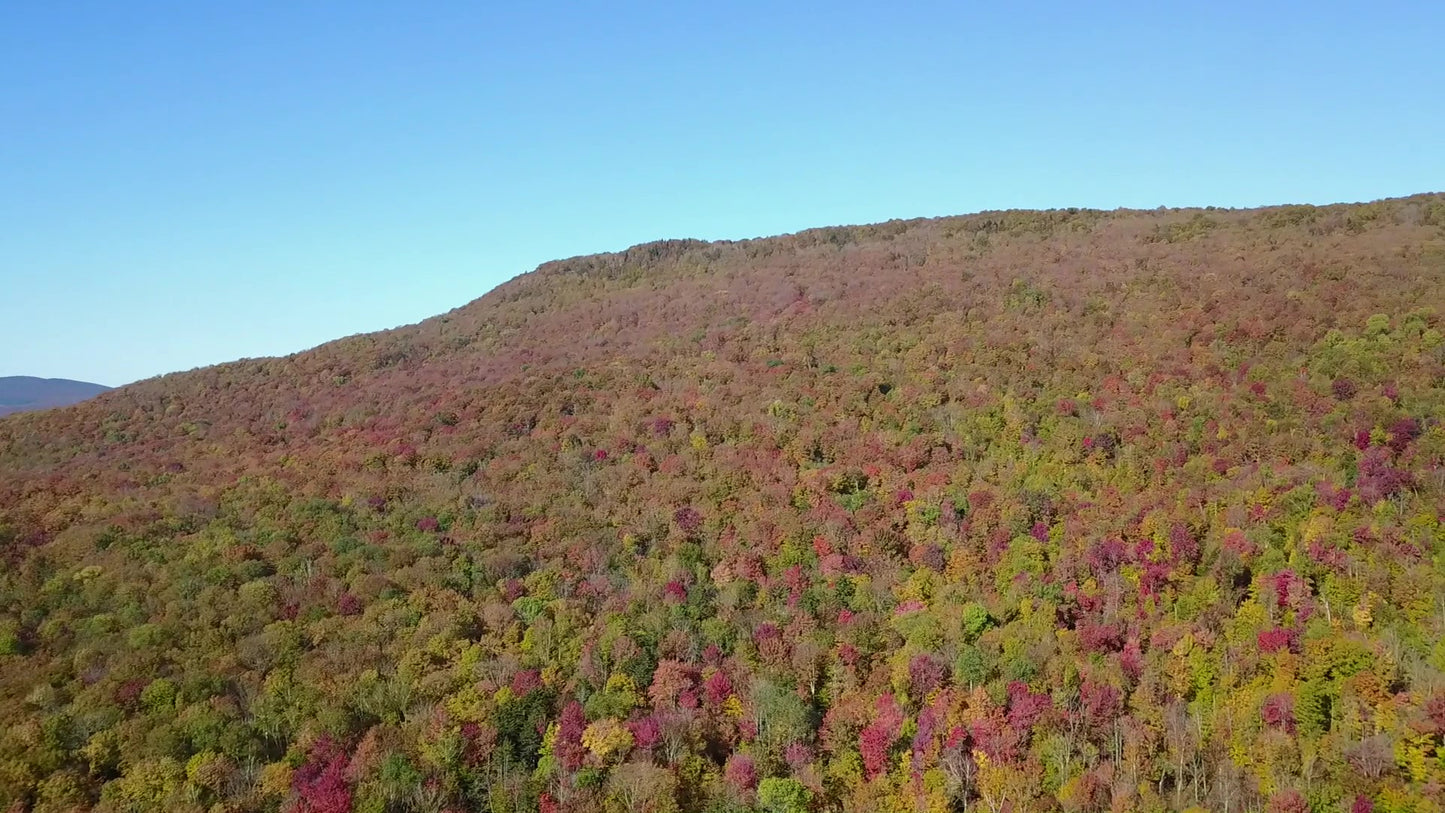 The idea of placing a conservative easement on our property initially sounded daunting, but with the help of the Cold Hollow to Canada staff and the Vermont Land Trust (VLT) we found the process to be relatively simple and ultimately very rewarding.
Our journey began in 2017 when, as part of Barred Woods Maple, we purchased an 880 acre parcel in Belvidere, Vermont on the eastern slopes of Cold Hollow Mountain. Our intent was to build a sugarhouse, and tap about 300 acres of the parcel, managing the rest for timber. We've progressed on our plans for sugaring, but along the way we discovered how really special this parcel is. 
The elevation spans from 1100' along Route 109 to over 3000' near the summit of Cold Hollow Mountain, containing a wide range of habitat types. Rattling Brook tumbles down the mountain and is home to native brook trout and secret swimming holes. The parcel is used by the community for hiking, back-country skiing, fishing, hunting, and bird-watching, and we've talked to many folks as they set out on their adventures. We've seen foraging bears and browsing moose, and have discovered numerous foundations and stone walls which left us in awe on how folks could ever have survived on this steep, very snowy mountainside.   The list of wonderful things we discovered goes on and on, and in short, we fell in love with the land.  This got us thinking about how we might preserve this fragile parcel for future generations. 
The conservative easement we signed with Vermont Land Trust allows for everything in our plans for the parcel, including traditional forestry practices such as logging and maple sugaring, but prohibits commercial development of the parcel for purposes such as housing, mining, and cell towers. It requires sound management practices similar to Vermont Current Use requirements. It allows for the construction of a camp should we ever choose to build one. The easement also ensures the public has non-motorized access for recreation.  
The easement was established with support from Cold Hollow to Canada's Land Conservation Fund, which helped ease the burden of legal and administrative costs associated with the easement. Carl Powden, Northeast Regional Director with Vermont Land Trust, was also extremely helpful guiding us through the process.   
It's been about a year since we signed the easement and we've had some time to reflect. Overall we feel very fortunate to own this parcel, to enjoy its wonderful gifts, and to improve the habitat in small ways during the short time we are on this earth.  It makes us feel good that we have taken steps to preserve this special place and all it provides:  the ecological benefits, the critical wildlife connectivity as part of the Cold Hollow to Canada wildlife corridor, and the community value as part of our rural working landscape. "Nothing lasts forever", as the saying goes, but the conservation easement is a great legal tool to ensure our wishes for our land are adhered to long, long after we are gone